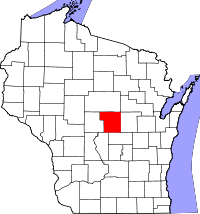 Formed in 1836, Portage County was named after the portage of the Wisconsin and Fox Rivers. Early inhabitants included Sac and Menomonee Indians and settlers began arriving in the mid 1800's. Mills were built along the rivers and lumber and paper manufacturing became popular. The first home was built in 1843 in present day Stevens Point. As prime locations for mills were taken, agriculture became an industrial staple with many involved in cranberry farming. By 1848 the population of Portage County had grown dramatically, with the population in the thousands. In 1868 the county seat moved from Plover to Stevens Point and the county courthouse was built by 1871. Today Portage County is home to approximately 70,019 residents.
Great and useful info for the area.
Great local deals just waiting for you.