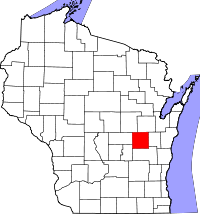 Once home to Winnebago, Fox and Menominee Indian tribes, Winnebago County was settled in  the 1830s and organized in 1840. Settlers were attracted to the fertile soil, access to water and ample natural resources. In 1842 Oshkosh was selected as the county seat and development of the railroad allowed for dramatic growth. Early industry was led by commercial fishing, lumbering and agriculture. By 1900 its population had reached 58,225 and the area continued to prosper, growing to 76,622 in 1930. Today Winnebago County is home to approximately 163,370 residents.
Great and useful info for the area.
Great local deals just waiting for you.