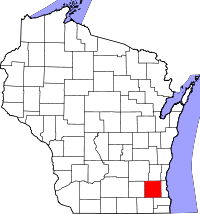 Originally home to Potawatomi Indians, Waukesha County was settled in the mid 1800's as ample timber, fertile soil and access to water attracted many pioneers. Established trading posts became communities and Waukesha County was organized in 1834 with parts of Milwaukee County. The county was officially founded in 1836 and separated from Milwaukee County in 1846. The name Waukesha was derived from the Potawatomi Indian word, "Waukt-shaw," meaning, "fox." The City of Waukesha was selected as the county seat and completion of the railroad allowed for dramatic growth. Between 1900 and 1950 its population had grown from 35,229 to 85,901 and the area has grown to become a recreational haven, commercial hub and educational center for the region. Today Waukesha County is home to approximately 380,629 residents.
Great and useful info for the area.
Great local deals just waiting for you.