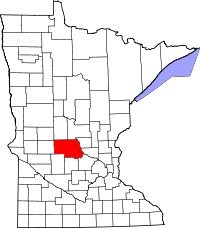 Before settlement, Stearns County was home to the Dakota, Sioux, Chippewa and Ojibwa tribes. In the 1800s, explorers began arriving and many fur trading posts were established. In the 1850s, many immigrants settled in the Stearns area for its fertile soil and were involved in agriculture. Officially established in 1855, Stearns County was originally named Stevens County after Gov. Isaac I. Stevens. The name was later changed to Stearns to honor Territorial Council member Charles T. Stearns, an active participant in the founding of the county. St. Cloud was designated the county seat in the 1860s, and many efforts were made by the county government to build roads, bridges and schools and assist residents. In 1913, an attempt was made to move the county seat to Albany, but due to a lack of signatures on the petition, St. Cloud would remain the home of Stearns County affairs. Today Stearns County is home to approximately 147,076 residents.
Great and useful info for the area.
Great local deals just waiting for you.