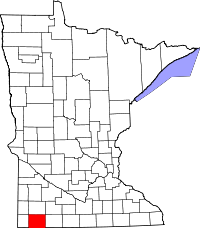 Nobles County was established in 1857. It is named after William H. Nobles, a Minnesota legislator. After Sioux Native Americans killed over 35 white settlers during the Spirit Lake Massacre of 1857, many remaining settlers moved away. The St. Paul and Sioux City Railroad (now the Union Pacific Railroad) was built in 1871 and attracted more settlers. Worthington, an agricultural hub near beautiful Lake Okabena, was appointed as county seat in 1873. Today, Nobles County is home to about 21,378 residents. Visit to enjoy the county's wonderful historic district, public parks, and more.
Great and useful info for the area.
Great local deals just waiting for you.