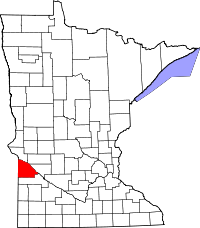 Lac qui Parle County was established in 1871 and named for the nearby Lac qui Parle Lake, french for, "the lake that speaks." Madison was selected as the county seat and by 1880 its population had reached 4,891 and railroad construction allowed for growth. Early industry was led by agriculture and by 1900 its population had reached 14,289. Today Lac qui Parle County is home to approximately 7,259 residents.
Great and useful info for the area.
Great local deals just waiting for you.