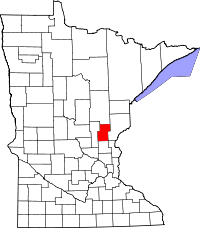 Kanabec County was proposed as a bill in 1858 by William H.C. Folsom. The name Kanabec is from the Ojibwe word for snake, because of the river that flows north to south, winding its way throughout the county. Back to recorded history, it is known that two French fur traders and tribes of the Huron and Ottawa Indians inhabited the area around the 1650s on Knife Lake. The land now known as Kanabec County was purchased from the Ojibwe in 1837 through a treaty. Logging was the first industry to be formed in the county in the early 1850s. Potatoes became the county's first cash crop. The county was eventually established in 1858 and Mora was named the county seat. By 1900 Kanabec County had a population of 4,614. Today Kanabec County is home to 15,899 residents.
Great and useful info for the area.
Great local deals just waiting for you.