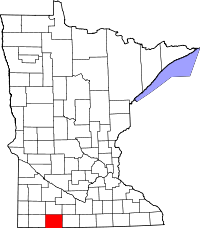 Originally home to Indians, Jackson County was officially established in 1857 and named after Henry Jackson, a Minnesota legislature member and St. Paul merchant. In 1864 Fort Belmont was constructed by settlers to defend against Indian uprisings and as a result, settlement of the county was slow. The community of Jackson was voted as the county seat and residents constructed their homes out of prairie sod and local timber. As the railroad arrived, Jackson County began to grow and churches, schools and businesses were thriving. Today Jackson County is home to approximately 10,734 residents.
Great and useful info for the area.
Great local deals just waiting for you.