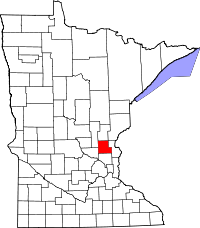 The first settlers to the area now known as Isanti County, were Swedish from the province of Hälsingland. It was a group of immigrants who arrived in 1860. They claimed a section of land just south of Cambridge. It is also known that many of the settlers of this area originally came from the Chisago Lakes area before they moved on toward Cambridge. By 1895, the county's population was almost 11,000 residents, and almost 4,300 of them had been born in Sweden. Despite having such a strong Swedish background, only one township was given a Swedish name, Dalbo. Eventually Cambridge was named the county seat. By 1900 Isanti County had a population of 11,675 people. Today Isanti County is home to approximately 39,442 residents.
Great and useful info for the area.
Great local deals just waiting for you.