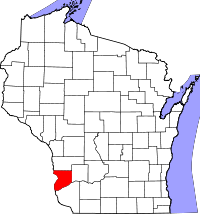 Established in 1818, Crawford County was named in honor of William Crawford, treasurer for President James Monroe and the county was one of the first three counties organized by Governor Lewis Cass. Ample timber, fertile soil and its proximity to water attracted settlers and early industry was led by agriculture and lumbering. Residents farmed wheat, harvested pine and the discovery of copper and lead continued to draw settlers. Prairie du Chien was selected as the county seat and railroad expansion along with improved river travel allowed for growth. The population of Crawford County grew from 692 in 1830 to 1,409 in 1850 and the area continued to develop. Today Crawford County is home to approximately 16,731 residents.
Great and useful info for the area.
Great local deals just waiting for you.