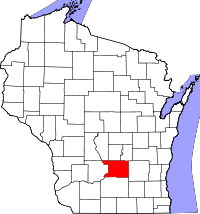 Columbia County was first settled by fur traders and originally home to Indians. As lands were opened for settlement, Columbia County began to grow and ample natural resources attracted many pioneers. Construction of the railroad allowed for development and settlements became communities. Portage was selected as the county seat and Columbia County continued to thrive. Businesses, churches and schools were established to meet the needs of its residents and by 1900 its population had reached 31,121. Today Columbia County is home to approximately 55,170 residents.
Great and useful info for the area.
Great local deals just waiting for you.