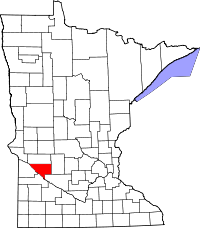 Chippewa County was established in 1862 and named after the nearby Chippewa River. Montevideo was selected as the county seat and by 1880 its population had reached 5,408. Early industry was led by agriculture and the area continued to grow as rail lines were constructed. By 1900 the population of Chippewa County had reached 12,499. Today Chippewa County is home to approximately 12,441 residents.
Great and useful info for the area.
Great local deals just waiting for you.