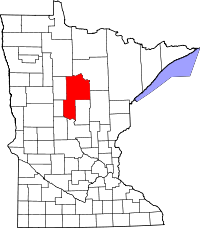 Cass County was established in 1851 and named in honor of Lewis Cass, a territorial governor, senator, secretary of state and secretary of war. Originally home to Indians, Cass County was settled by fur traders, explorers and missionaries. As a trail from Fort Ripley to Leech Lake was constructed, an influx of settlers arrived to take part in the lumber industry. Lumber camps were established and communities were platted. In 1895 the Northern Minnesota Logging Company built the railroad and tourism was introduced. Walker was voted as the county seat and the area continued to grow. Today Cass County is home to approximately 28,732 residents.
Photo Source: View From The Dock At SanD Lodge
Great and useful info for the area.
Great local deals just waiting for you.