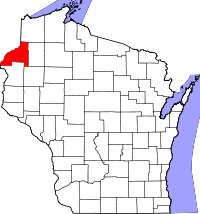 Once home to Indians, Burnett County was first settled by fur traders and missionaries. It was part of Washburn County until Burnett County was officially established in 1856. The original county seat was located in Grantsburg as it was the trade and business center at the time. The Soo Line Railroad was constructed in 1884 and businesses and farms began to flourish. Early industry included lumbering, agriculture and tourism and the area began to develop. The county seat was moved to Siren in 1982 and Burnett County has continued to thrive. Today Burnett County is home to approximately 15,674 residents.
Great and useful info for the area.
Great local deals just waiting for you.